History
The district of dausa also known as Devanagri is named after a hill named Devgiri. This district is ruled by Chauhans and Badgujars in 10th century and it was then capital of Dundhar region. It was constituted on 10th April 1991 by separating 4 tehsils of Dausa, Baswa, Sikrai and Lalsot from Jaipur district. It is currently the smallest district of Rajasthan.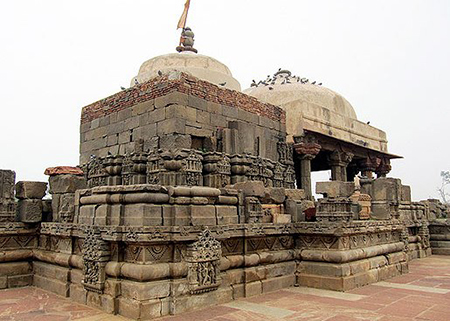 Demographics of Dausa
Total Population: 1,316,790
Area: 2,950 sq km
Sex ratio: 921
Average literacy: 62.75 %
Major Religion: Hinduism
Languages spoken: Hindi, Rajasthani
Places to see in Dausa
Following are the tourist destinations in dausa:
1. Mehandipur Balaji
2. Abhaneri
3. Khawaraoji
4. Bhandarej
Transportation :
Local Bus: There are separate buses available for different routes.
Taxi/ cab: Taxis are available throughout the city.
Auto Rickshaws: This is also a good mode of transport which is easily available.
Rental Cars: If you can spend a few extra bucks, go for a rented car and roam in ease.
How to reach Dausa
By railways:
No matter in which Indian state you are, the city of Dausa is connected to major cities of the country by Indian Railways via Bandikui Junction.
By roadways:
Thanks to the national highway no. 11 connectivity, Bus or private vehicle from different parts of the country.
By Air:
If you can manage to spend some extra bucks you can reach here by airways too. There are number of flights throughout the day to and from different Indian cities and within the state. The nearest airport is Jaipur airport.